Thoth
From Traxus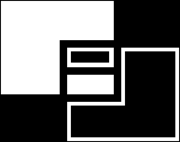 Thoth is an A.I. created by the S'pht and abandoned on Lh'owon. He is used to call the S'pht'Kr in Marathon 2 and pushes the player-character through the timeline jumps throughout Marathon Infinity.
A unique aspect of Thoth is that in a conflict he will always aid the side that is losing. When Durandal was believed to be dead, he aided the humans and S'pht, but later switched sides to help the Pfhor.
Thoth is first mentioned by Robert Blake on This Side Toward Enemy. Durandal left instructions to reactivate a dormant S'pht A.I. and the player-character is sent to do the task. The purpose behind the reactivation was to locate and recall the lost S'pht clan to aid in fighting the Pfhor. After succeeding, Blake comments that Durandal gave the construct "Thoth" which a member of Blake's crew attributed to an ancient Egyptian god of wisdom.
After Thoth is activated there is a series of terminals discussing the lost clan, the human survivors, and the player-character. These terminals are formatted in a similar manner to the dream terminals. Thoth eventually leads the player-character through a series of steps to bring back the S'pht'Kr. Shortly after this, Durandal reappeared and began commanding the human forces again, explaining that Thoth may not have helped the humans if Durandal had been around. Thoth began attempting to help the Pfhor after Durandal returned, but they ignored him.
Egyptian mythology
In Egyptian mythology, Thoth was an important deity, taking on various roles such as arbitration over epic battles between good and evil, translating Ra's will into speech, and judging the dead.[1]
| | |
| --- | --- |
| | This section is a stub. You can help the Traxus project by adding to it. |
Balance
There is a warning on a secret terminal about the mythical Thoth's obsession with balance between various dualities (i.e. creation and destruction, light and darkness). .
| | |
| --- | --- |
| | This section is a stub. You can help the Traxus project by adding to it. |
See also